yoga for beginner & advanced students
 we are what we repeatedly do. Excellence, then is not an act. but a habit.
 Aristotle
What to Expect
Maximum 16 students
Optional use of props
Individual attention and alignments for your specific needs
Recommendations for homework to better facilitate long term change
An all-levels class, suitable for beginners and advanced Yoga practitioners class that meets you where you are and helps you heal.
To learn tools you will use forever
Retreat & Workshop Cancelation Policy
Workshops
Cancelation with notice to fill spot students will receive a 75% percent credit toward future workshops
 Last minute cancelations of workshops due to illness they are welcome to :
A. attend that workshop online
B. attend an alternative workshop online
C. attend 3  group classes online
Retreats
All deposits are non-refundable
Failure to meet payment schedule without arangments will result in loss of spot and previous payments.
We are not responsible for any accommodation costs which can not be filled or cancelled.
Cancelation with notice to fill spot and students will receive a 75% percent refund or credit, deposit is not refundable

For retreat cancellation due to personal or family illness or death, students can request refunds or credits with appropriate verification. 

These cases of illness without notice to fill retreat spot will be addressed on an individually based on situation and type of retreat.
Sunday January 15th 2-5pm
Intentions, Twists, and Backbends
Price: $60 studio $30 online
Continuing Education Hours: 3
INTENTION – Set your sights on what you want.
TWISTS – Great for detox, digestion and opening the spine.
BACKBENDS – Energize, realize, and work towards your potential.
An all levels workshop designed to take you to the next level in your understanding of twists and backbend. Two incredibly powerful and useful tools in your Yoga practice. Move into the New Year with a clear vision, fresh digestive track, boosted immune system and more flexable spine.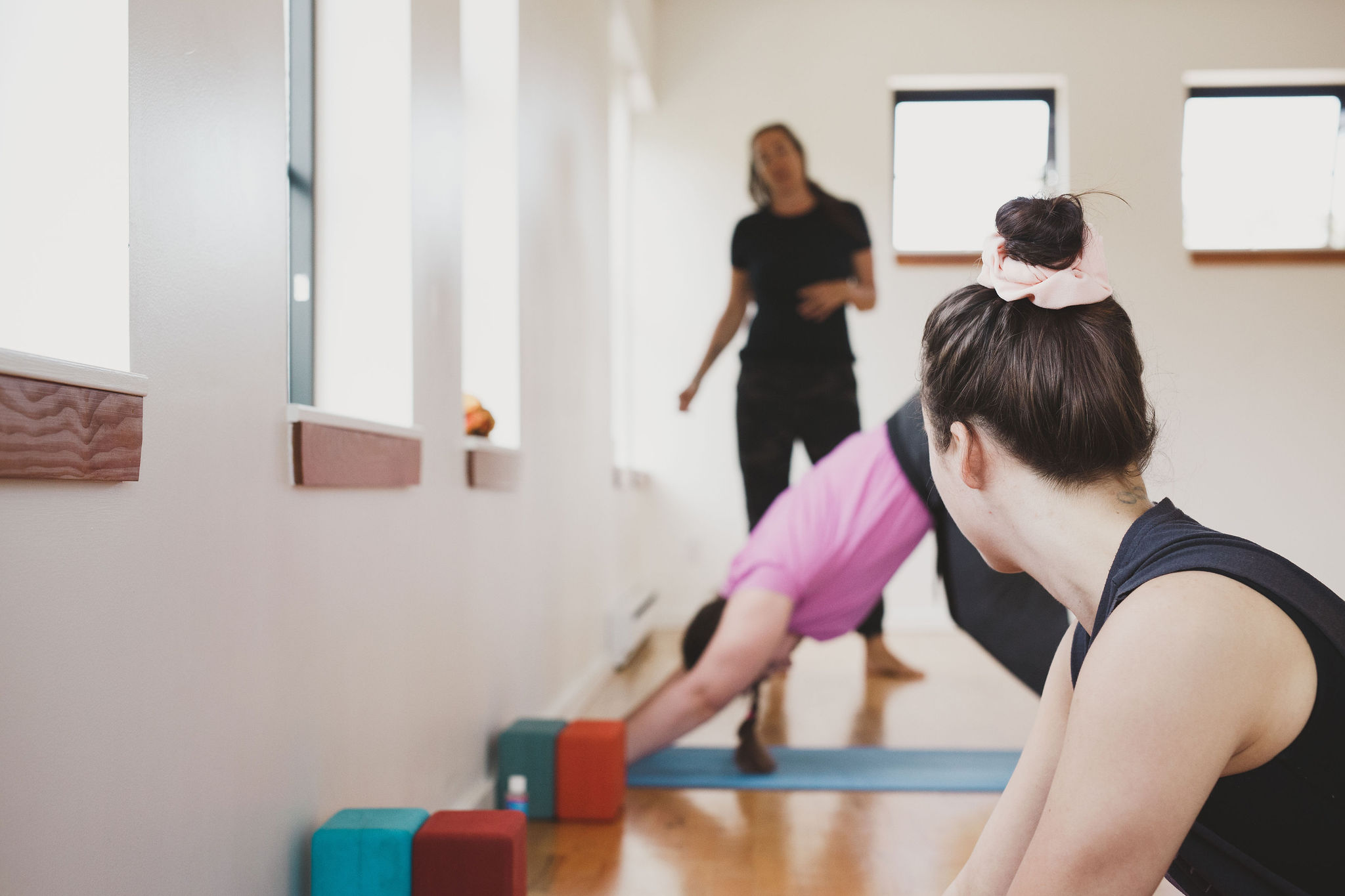 Sunday february 12th 9am-noon
Healthy Hands, Pelvis, and Back
Price: $60 studio $30 online 
Continuing Education Hours: 3
HEALTHY HANDS – Learn functional movement and how the wrists, elbows and shoulders need to work as a team to support the neck and back.
PELVIS – The foundation of your spine and the key to pain-free living.
BACK – Learn how understanding the pelvis and arm joints supports the spine. Learn how to strengthen your core to get healing results.
An all levels workshop shop in which we understand functional movement and relationships between different parts of the body. Learn how to integrate appropriate pain free inversions such as downdog, dolphin, or handstands into your practice.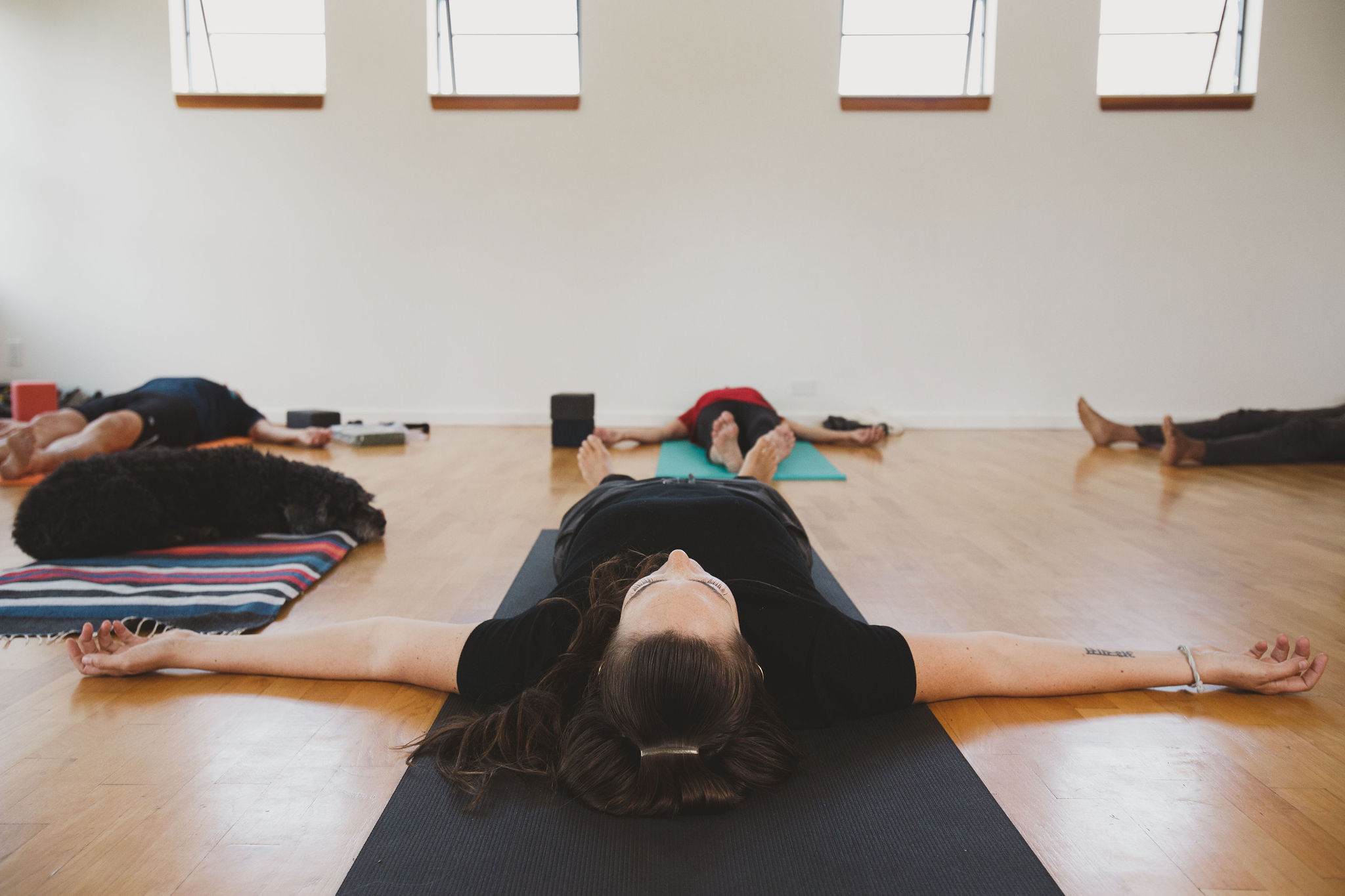 Friday March 10th 5:30-8:30pm
Balls, Breath, and Facial Release 
Price: $60 studio $30 online 
Continuing Education Hours: 3
Using Yamuna Balls to go DEEP into fascia, getting results while relaxing into poses. Learn how to breath deeply into the tight spots in your body. Expect to feel FABULOUS.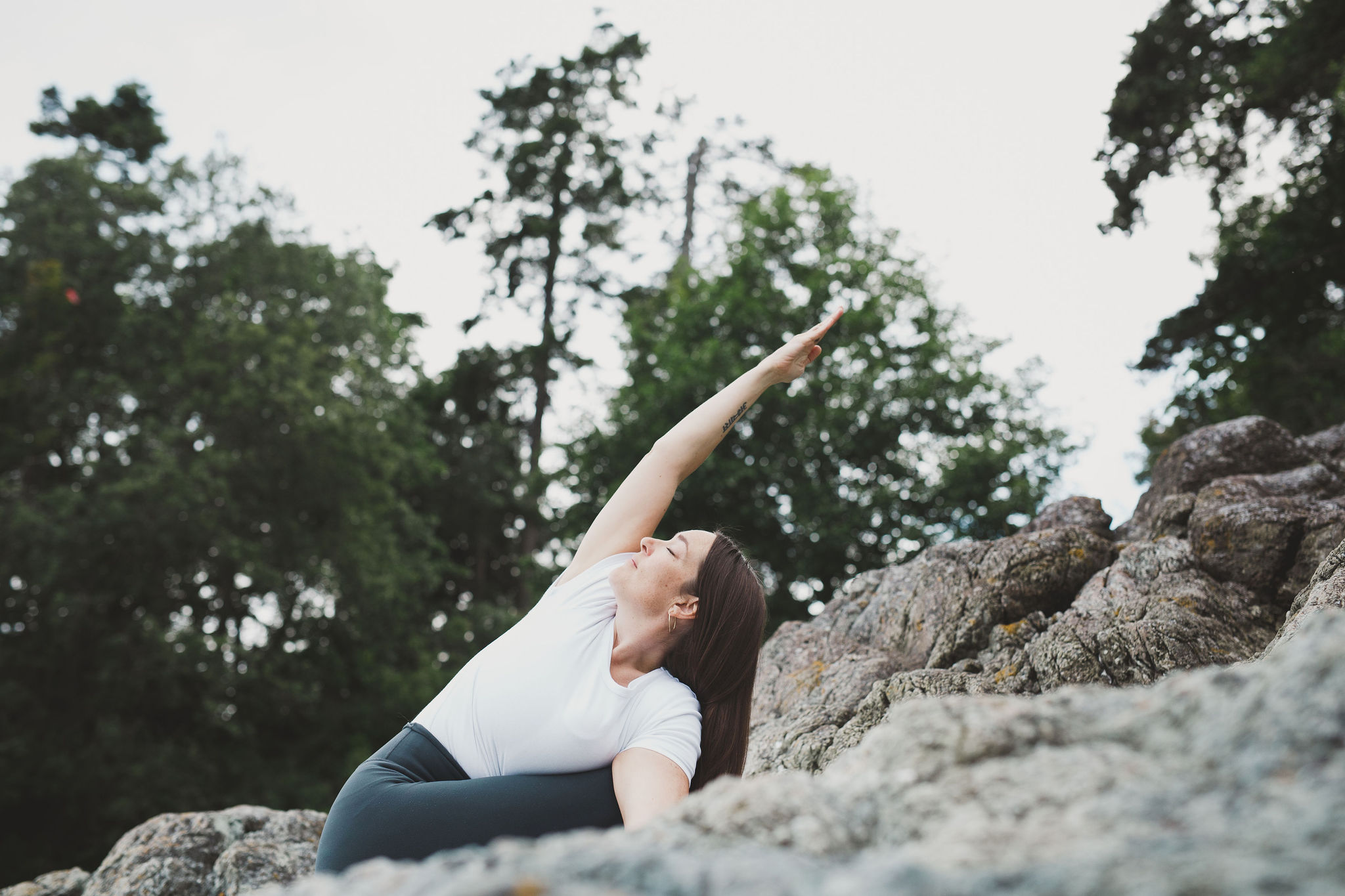 Sunday April 16th 2-5pm
Standing Poses That Deliver
Price: $60 studio $30 online 
Continuing Education Hours: 3
Finding your mind-body connection and balance in standing poses. So many practitioners jam themselves into, misalign, and never reach their depth in standing poses. These powerful healing poses, when done with intention, can deliver serious results physically and mentally. The standing poses have the potential to strengthen, stretch and release the whole body.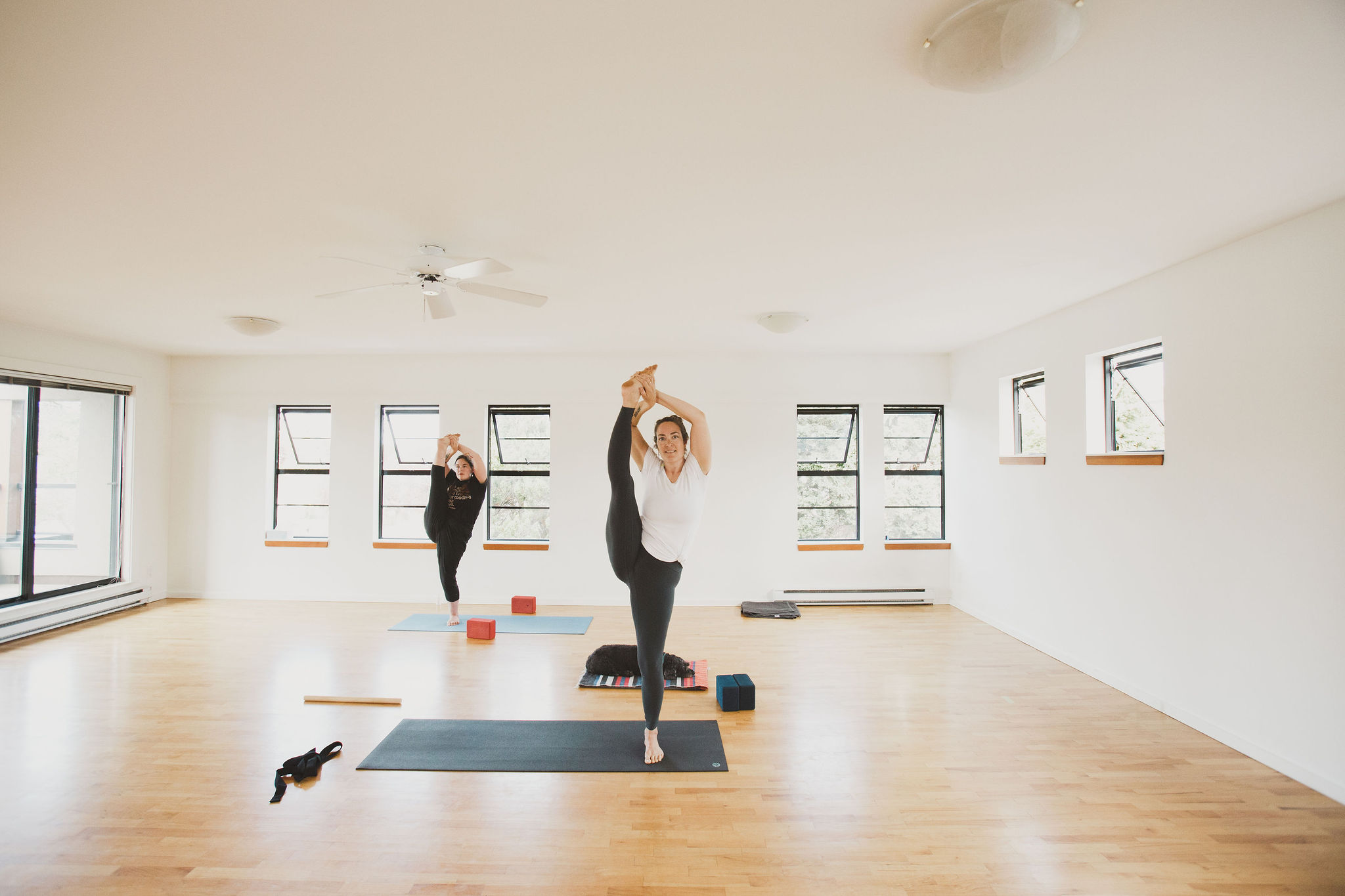 Friday May 5th 5:30-8:30pm
Full Moon Practice with Sound Healing
Price: $60 studio $30 online 
Continuing Education Hours: 3
Join Yoga Therapist Michelle Rubin and sound healer Sean Kiley for an incredible musical journey though your breath, to your body and adjust your mind.
Sean who is currently persuing his PHD in music compisition and Psycoligy at University of Victoria will use his expertise to help you explore time consciousness, altered stated of mind and sound healing. Michelle uses 40 year of Yogic experiences to move students though breathing exercises, long hold restorative Yoga postures, guided Nidra Meditation, Mudras and Mantra. This is an opportunity for an energetic transformation so you can move into the Summer months with intention and motivation to live your best life.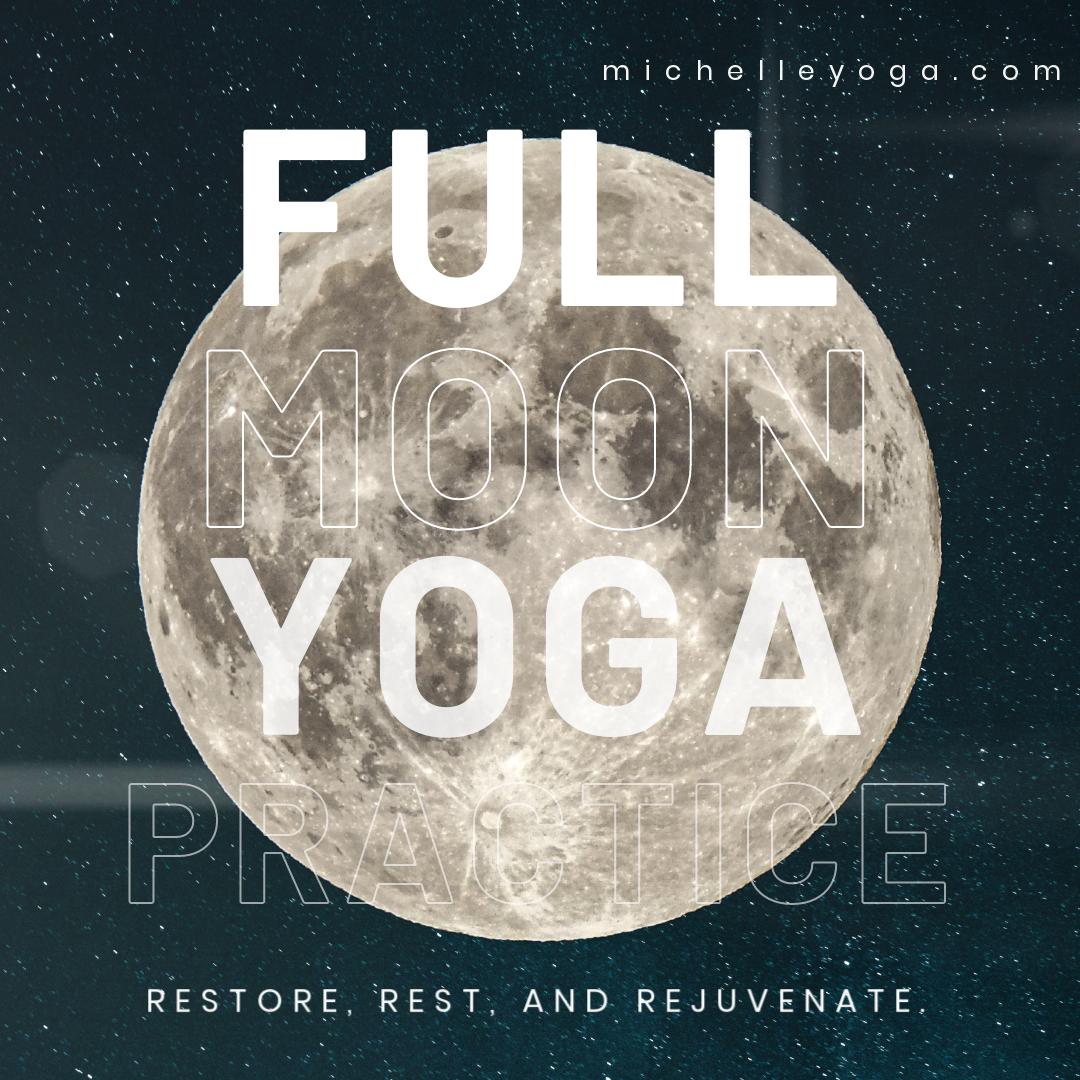 FRIDAY SEPTEMBER 22ND 5:30-8:30pm
Fall Equinox Practice
Price: $60 studio $30 online 
Continuing Education Hours: 3
Step into Fall with skills and habits to get you through the winter. Strong focus on stability, breath, and balance in the body and the mind to support our immune system, emotions, and mental health throughout the more challenging months ahead.