yoga therapy, hatha, katonah & yoga alliance certification
what you seek is seeking you
Rumi
During your private session, Michelle will assess your individual needs and tailor a class or program that will optimize your Yoga practise to have maximum benefits to help you reach you health goals. Whether you a novice and have never taken a Yoga class or are interested in exploring what Yoga has to offer, have a medical condition or are a seasoned Yoga teacher, Michelle's private sessions will take your health and practice to the next level.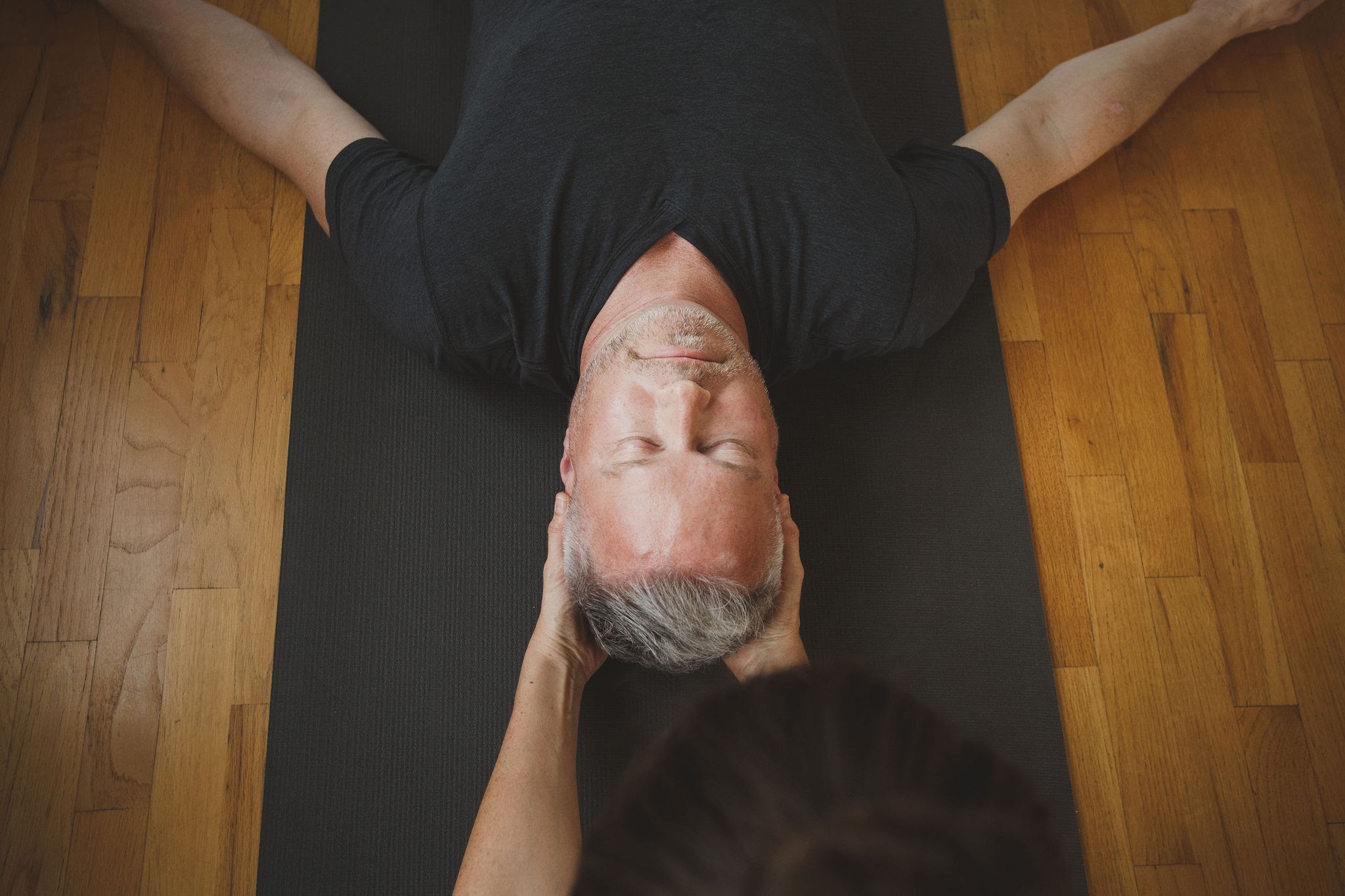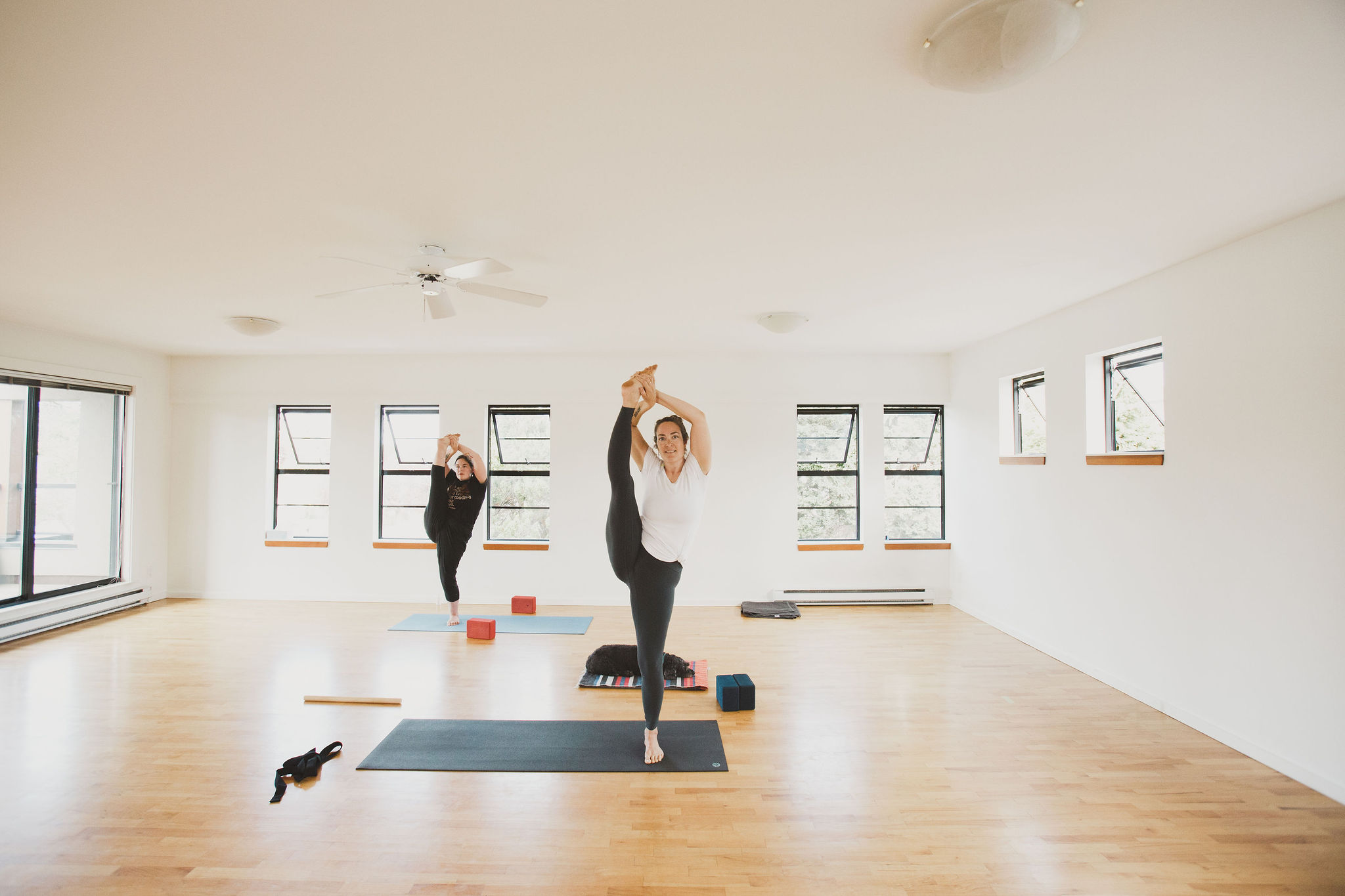 Private Yoga Class Pricing - STUDIO & ONLINE
| | | | |
| --- | --- | --- | --- |
| |  1 hour | 1.5 hour | 2 hour |
| ONE SESSION | $95 | $140 | $185 |
| FOUR SESSIONS | $360 | $540 | $700 |
Free Video of your customized class available after 4 sessions
All prices include GST
Add $10 extra per person to private class pricing
Available in STUDIO or  streaming ONLINE

Alternative location avaliable starting @ $100 /hr
What are you looking for?  TYPES OF YOGA PRIVATES
New to Yoga or Injured
Often students like a one on one private Yoga class to get a feel for Yoga or to address a specific injury.
Here is an opportunity to learn some techniques to feel more comfortable in any Yoga class and learn how to adjust standard posture to avoid injury or reinjury.
Customized Yoga Therapy or Home Practice
Michelle has developed a proven system. Customizing a personal home practice regimen for students over 4 one hour private sessions, each session builds on to the next and allows students to gradually integrate yoga into their lives. This structure creates accountability as the students are expected to practice their homework a minimum of 3 times per week. Healing one's self through Yoga can only occur when the individual student practices consistently starting with a realistic 15 – 20 minute routine, lengthen over time as health, stamina, discipline and strength developed. 
1.  We start with one private session to see determine fitness level at which time Michelle will assess your needs, level of commitment and begin to construct your home practice regime. You will leave with a workbook outlining your homework.
2. 3 additions private sessions will be booked, ideally over a 1 – 2 month period. We will continue to add to your homework notebook after each session and after the 4 class, a personal routine that can be broken down into smaller routines will have been learned.
3. On your last class, an optional Video recording of your Yoga Practice can be taken for your ongoing support. 
Corporate or Team Yoga Class
Bring Yoga to your office as a one off for a function or as a regular routine. Yoga is beneficial for team building, stress relief, pain reduction and is a popular way to bring health into the work environment.  Michelle can help develop a program to meet your particular groups needs and specializes in teaching classes that meet the needs of students of all levels of experience with Yoga. As an experienced Yoga Therapist Michelle can help reduce your group's common ailments or injuries caused by repetitive strain. 
Can be taught your chosen location or in the studio
Spoil A Friend - Gift Certificate or Special Occasion
What better gift than personalized Yoga class on a special or challenging day. Popular in small groups or as a one on one treat, giving the gift of health and relaxation to that special person in your life is a gift that they will never forget. Michelle's relaxed but articulate teaching style makes Yoga accessible to anyone by adapting the practice to suit the individual or group needs. 
Can be taught at your chosen location or in the studio.
Stuck on that pose?
As a seasoned practitioner, Michelle has mastered most Yoga poses and is happy to help students wishing to deepen their Asana practice and understanding in a pain-free manner. Yoga should not hurt and the advanced poses are learning tools to teach us what we are missing in the basics that are holding us back. 
What To Expect :
* zero judgment
* an experts opinion and suggestions on what you need to work on
* a workbook outlining suggested homework and video support
* if you commit to 4 privates sessions, on your last class we can shoot an optional video for you to keep of your customized Yoga practice to help you achieve your goal. 
Meditation
Meditation has been proven to reduce stress, anxiety, and pain, increase attention, focus, and mind-body connection to help reach goals and change habits and behaviour. This leads to better physical, mental, emotional, and spiritual health. Human well being and happiness starts in the mind so learning mind control techniques have a huge impact on one's ability to thrive. Meditation can be shared privately or in a small group, it is an addition to an office environment or an athletic community.  
Yoga Nidra Meditation –    A guided meditation allowing access to our subconscious mind. This type of meditation is designed to allow participants not only the well-being of deep relaxation but also to reinforce good habits and change undesired habits. Yoga Nidra has proven very effective in many areas of health including insomnia, pain management, dealing with loss, goal setting and improving relationships. It has been beneficial in the healing process of physical, mental, emotional & spiritual trauma. Nidra is a wonderful tool when embarking on new beginnings and is a wonderful gift to share with a friend or small group.
Traditional Meditation – Learn different meditation techniques that Michelle has learned from various gifted teachers and practiced these techniques for decades.
Types of meditation taught: 
Mantra

Directional Metta

Katonah Yoga Golden thread

Katonah Yoga Magic square 

Hand Mudra 

Aromatherapy
Pranayama - Breathing Techniques
Breath work is the foundation of healthy living. It improves all body functioning, calms our nervous systems, and focuses the mind. It is an instrumental part of Yoga, the healing process, mind body connection and is fundamental in Michelle's teachings. 
With 25 years of consistent practice and study with breathing techniques Michelle has developed systems to teach beginners basic awareness and also help seasoned practitioners find more depth, understanding and ease. Since first learning a Pranayama practice during a trip to Greece in the early 90s that controlled her asthma, Michelle's passion for conscious breathing continuously takes her around the globe to learn new techniques in breath awareness to share with students. 
Areas of expertise :
3 part breath 

9 part breath 

Katonah Yoga Magic Square Breath

Nadi Shodhana –

Alternate Nostril Breathing 

Kapalabhati – Skull Cleanser Breath
Kriyas - Yogic Cleansing Techniques
Kriyas are used in Yoga and Ayrevadic medicine to clean, flush and maintain the body, nerves and organs for better body functioning. Some Kriyas are used to maintain body health, some are occasional for specific needs and others are used as medicine. They can be as basic as tongue scraping daily or more complicated and require months of practise guided by an experienced teacher to work towards like Kaphalabati or Nauli. All body functioning can be improved with the use of Kriyas. 
Popular Kriyas to learn :
Neti pot & sutra – sinuses, ears, hearing 

Kaphalabati – ears , eyes, sinus, focus, digestion, energy levels, bowels

Nauli – digestion, abdominal strengthening, energy levels, bowels 

Karna Dauti – ears , hearing

Tratak kriya – eyes, sight , focus 

Kunjal Kriya – organs, digestion, stomach, excess mucus 

Shanka Prakshalana – bowls, digestion, stomach